Partnership for Engineering Analysis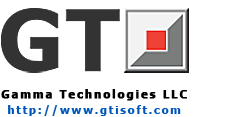 Gamma Technologies is the developer of GT-SUITE, a Model-Based Systems Engineering (MBSE) CAE system simulation tool. It provides a broad set of validated 0D/1D/3D multi-physics component libraries simulating the physics of fluid flow, thermal, mechanical, multi-body, structural, electrical, magnetic, chemistry, and controls. Utilizing these libraries, models can be built of practically any engineering system.
InDesA GmbH and Gamma Technologies have joined forces to offer their customers reliable advanced simulation services based on GT-SUITE. These services are based on the experience that InDesA GmbH has developed over many years of providing consulting support to the industry.